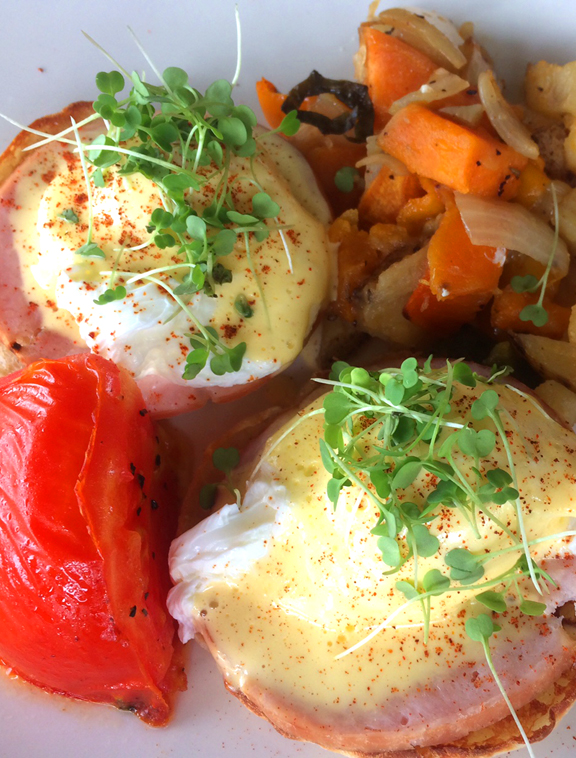 Eggs Benedict with Arugula Microgreens
Add a delicious, zesty twist to a breakfast classic! Our delicate spicy arugula microgreens make the perfect topping to turn any dish from so-so to spectacular!
Crusted Grouper with Lemon and Cilantro Microgreens
Delicate yet potent, cilantro microgreens with coriander seed caps are the perfect complement to any fish or chicken entrees.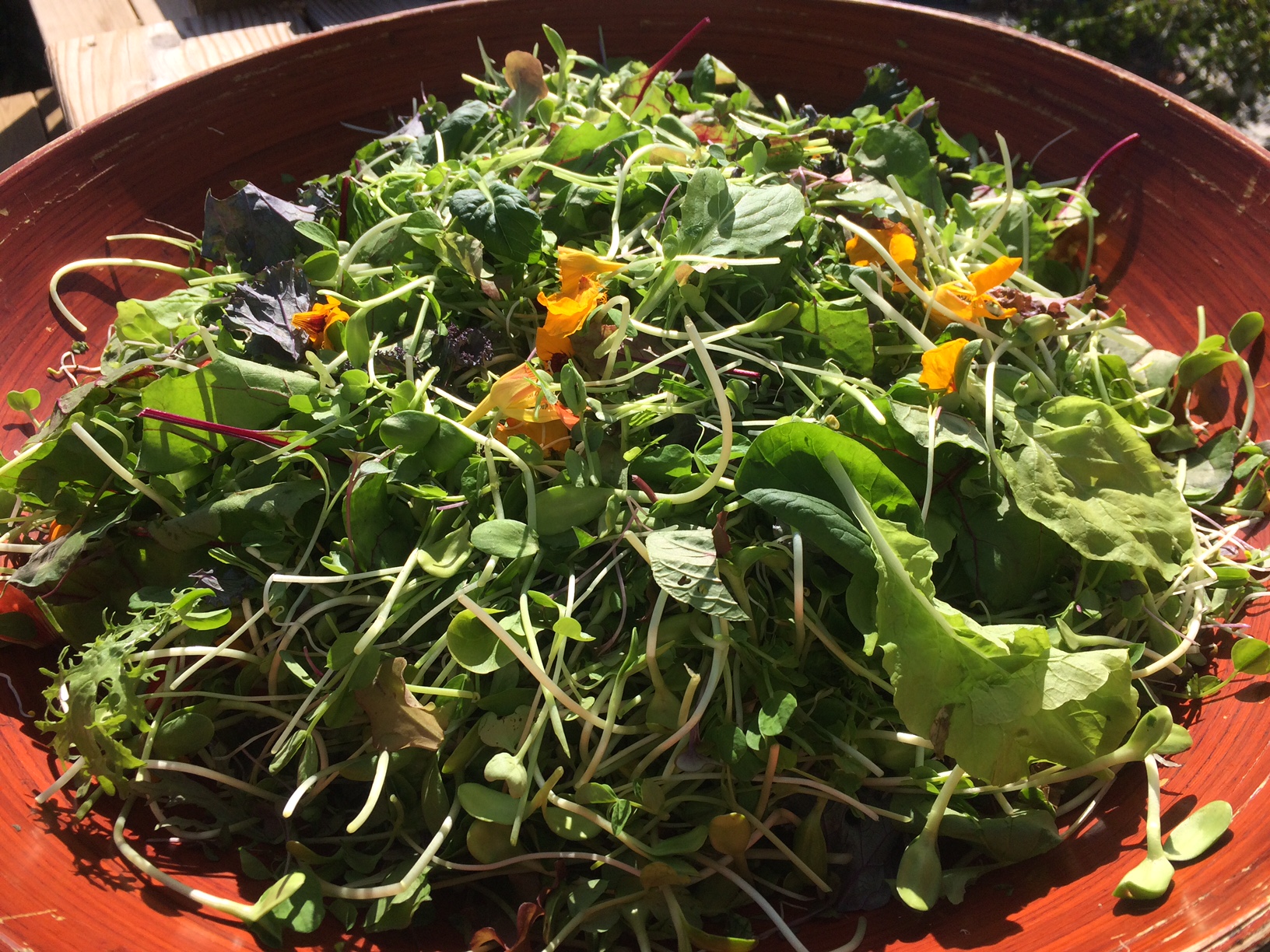 For a zesty, nutritious salad that's out-of-this-world, throw together a mix of our freshest microgreens and sprouts, and top with your favourite dressing. So good!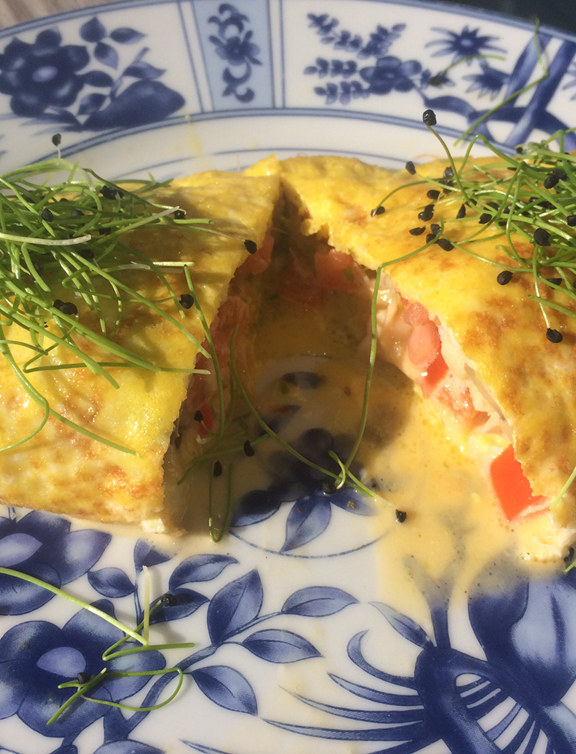 Cheese & Tomato Omelet topped with Baby Onion Shoots
Elegant and tasty baby onion shoots are the perfect garnish to many dishes, dips and soups. Try them with with guacamole and salsa too!
Turkey and Melted Cheese Sandwich with Sunflower Microgreens
The crisp, nutty flavour of Sunflower Microgreens are the perfect complement to sandwiches and salads, and a super-nutritious core ingredient for healthy green smoothies!
Asian Stir Fry Chicken with Ginger, Red pepper, Mung Bean Sprouts and Radish Sprouts
Crispy, nutty Mung Bean sprouts add a delightful Asian flair to this classic dish. Topped with spicy Radish Sprouts for a taste sensation!